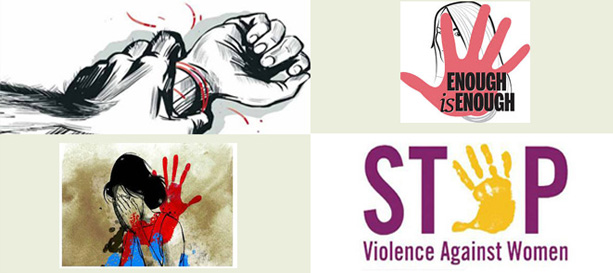 Internal Complaint Committee (Gender Sensitization Cell and Committee for Prevention of Sexual Harassment)
Pravara Institute of Medical Sciences (Deemed to be University) has constituted the "Internal Complaint Committee (Gender Sensitization Cell and Committee for Prevention of Sexual Harassment)
Sexual harassment injects the most demeaning sexual stereotypes into the general work environment and always represents an intentional assault on a person's innermost privacy.
What is Sexual Harassment?
According the Supreme Court order, sexual harassment is any unwelcome words or actions of sexual nature as..
Physical contact and advances
Demand or request for sexual favours
Sexually coloured remarks
Display of pornography
Any other unwelcome physical, verbal and non-verbal conduct of a sexual nature.
Persuent to Supreme Court guidelines, Pravara Institute of Medical Sciences is committed to a workplace free of Sexual Harassment and has adopted a policy for prevention of sexual harassment at workplace and established the
Internal Complaint Committee
.
---
Members of University Internal Complaint Committee
.
Chairman
Dr. Anita Munde (9960449292)
Co-Chairman
Dr. Aparna Palekar (7354678260)
Secretary
Dr. (Mrs) Bindu Krishnan.(9990509286)
Member - Dr. Balasaheb Vikhe Patil Rural Medical College
Dr. Mohan Pawar (8870099770)
Member - Dr. APJ Abdul Kalam College of Physiotherapy
Dr. Tejas Borkar (9371271752)
Member - Smt. Sindhutai Eknathrao Vikhe Patil College of Nursing
Mrs. Bharti Weljale (9860840184)
Member - School of Public Health and Social Medicine (SPHSM)
Dr. Asmita Sunil Arsude (7034875099)
Member - School of Public Health and Social Medicine (SPHSM)
Mrs. Sonali Das (9730750026)
Member - Dr. Vitthalrao Vikhe Patil Pravara Rural Hospital
Mrs.Sangita Vikhe (9673002221)
Member - Legal Department of University
Adv. Nakul Tambe (9673007552)
Member - Asst. Director Admin
Shri. Shashikant Lokhande (9766794373)
Member - NGO Representative PIRENS, Loni
Mrs. Namita Kharde (9960091122)
Member - Student Research
Mrs. Sunaina Vikhe (9970741694)
Member - Research Student
Mrs. Sunaina Vikhe(9970741694)
Member - PG Student (MD Paediatrics)
Dr. Amitkumar Pandey (8879269896)
Member - UG Student (II MBBS)
Dr. Esha Mittal (8527377590)
---
Members of Dr. Balasaheb Vikhe Patil Rural Medical College Woman Harassment Redressal Cell
.
Chairman
Dean , Rural Medical college
Member -
Dr Deepika Bhalerao , Prof. Microbiology (7875123399)
Dr Sandeep Pakhale , Professor, Anatomy(9423865957)
Dr Mrs. U K Dandekar, Assso. Prof. Anatomy (9850565810)
Mrs. Anita Khaire , asst. Rector, Ladies hostel (9175811907)
Mrs. varsha Ghule, Lab Technician (8623926137)
Col (Retd) Rudra Singh, Dy. Admin Officer (9730760007)

Functions of the Cell
The office of the Cell is an educational resource as well as a complaint centre for the members of the faculty, staff and students of the University. Its mandate is
To provide a neutral, confidential and supportive environment for members of the campus community who may have been sexually harassed;
To advice complainants of the informal and formal means of resolution as specified by the Cell;
To ensure the fair and timely resolution of sexual harassment complaints;
To provide information regarding counselling and support services on our campus
To ensure that students, faculty and staff are provided with current and comprehensive materials on sexual harassment and assault; Handbook on Sexual Harasssment of Woman at Workplace
To promote awareness about sexual harassment through educational initiatives that encourages and fosters a respectful and safe campus environment.
The Cell seeks to inform the campus community of their right to a respectful work and learning environment. It believes that if we practice respect, exercise empathy in our interactions with others so that we do not hurt anyone through what we say or do then we can create a campus that is free of sexual harassment. Simple respect for all on the campus community is thus the focus.
The Cell seeks to achieve these goals through:
Dissemination of Information
– Display of printed materials &posters .
Awareness Workshops
– about sexual harassment for faculty, non-teaching staff and students. The aim is to develop nonthreatening and non-intimidating atmosphere of mutual learning.
Counselling
– Confidential counselling service is an important service as it provides a safe space to speak about the incident and how it has affected the victim because sexual harassment cases are rarely reported and is a sensitive issue.
---
The Complaint Mechanism (Procedure to file/report a complaint):
The complainant will have to submit a written and signed complaint addressed to the Chairman/Secretary of the Cell.
The Cell will call the complainant for a personal meeting, usually within a week from the submission of the written complaint.
The members of the Cell will discuss the complaint.
If the case falls outside the purview of the Cell, the complainant will be informed about the same by the appropriate authority.
If the case comes under the purview of the Cell, an enquiry committee will be set up. The Committee will submit a report and recommend the nature of action to be taken at the earliest by the appropriate authority.
The individuals /victims who seeks to resolve the complaints of sexual harassment can also now contact through the web -page and lodge their complaints through the Online Complaint Registration form .
Online Complaint Registration form
The individuals/victim also can register their complaints of sexual harassment/grievances in the
Complaints Register, in the Principal Office
.